Gently exfoliating your face with a face scrub on a daily basis can help rejuvenate and improve your skin tone. Without exfoliating, the dry and dead skin cells can block your pores which can lead to blackheads, acne, and discoloration.
Regular exfoliation can result in fewer blotches and discoloration, less noticeable scars, even skin tone, and reduce in appearance of wrinkles.
Fortunately, you can create amazing face scrubs right in your own home with your kitchen supplies. It's time to pamper your skin with these easy DIY face scrub recipes!
DIY Face Scrub For An All-round Glowing Skin
Note: Before Scrubbing Your Face, do a spot test of the scrub on your inner elbow since the skin is especially tender.
DIY Skincare Sweet Oatmeal Face Scrub
2 Tablespoons finely ground oatmeal
2 Tablespoons granulated sugar
2 Tablespoons brown sugar
1/2 cup vegetable or almond oil (almond is best)
1 Teaspoon nutmeg
Procedure:
Combine and mix all the ingredients together. Wet your face and using circular motions, rub the scrub gently onto your face. Rinse with warm water, pat dry, and follow with your favorite moisturizer.
DIY Skincare Pineapple Face Scrub
2/3 cup fresh pineapple chunks (room temperature)
1/4 cup cold-pressed olive oil
1/4 cup fresh, clean parsley, chopped
Procedure:
Pulse the pineapple in a blender and add the cold-pressed olive oil until almost smooth. Add parsley, and blend carefully so mask doesn't liquefy. Apply to skin in gentle circular motions and leave on the face for 15 minutes. Rinse with warm water, pat dry, and follow with your favorite moisturizer.
DIY Skincare Turmeric Face Mask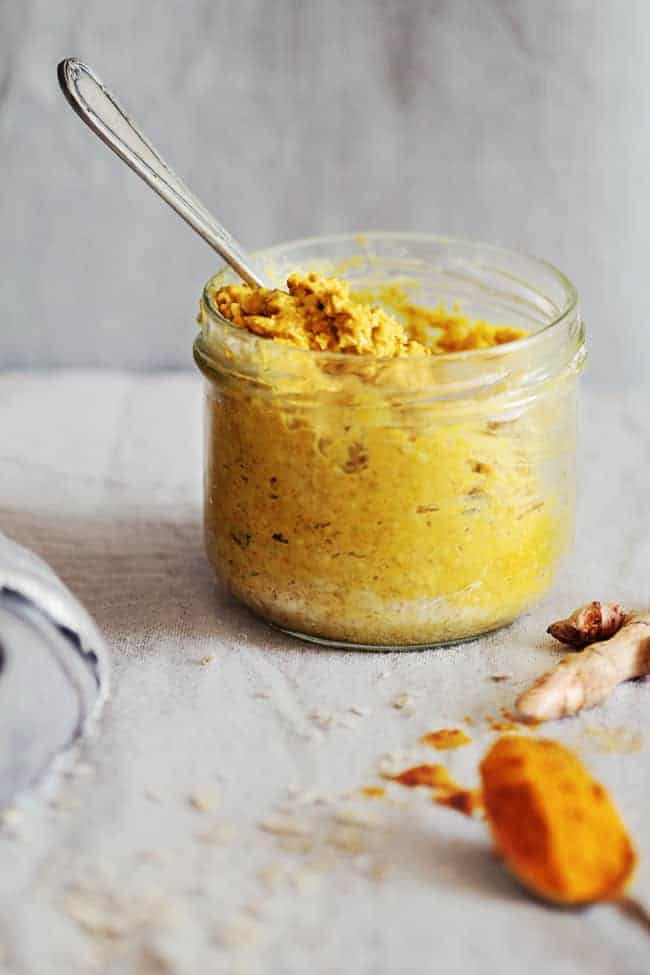 1 spoon of honey
2 table spoons of floor
1 teespoon of tumeric
3 tablespoons milk. You can also use yogurt to fight acne.
A few drops of honey
Procedure:
Mix flour, turmeric, honey and milk to make a paste. 2 tablespoons of flour. Apply a thin layer to your face and let it dry for 20 minutes. Rinse off in the shower, scrubbing gently to remove. Apply your favorite moisturizer.
Have fun and enjoy your glow!
Get A Glowing Skin With These DIY Natural Face Scrubs | DIY Skincare
Reviewed by
Ibitoye Tolulope
on
February 11, 2018
Rating: